---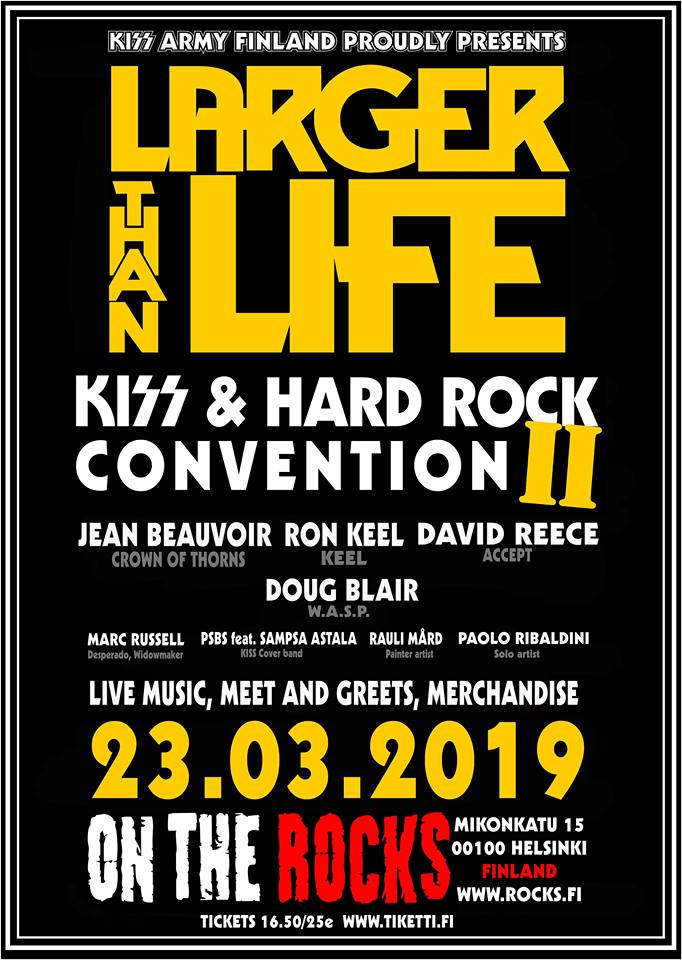 KISS & HARD ROCK CONVENTION II
KISS Army Finland is organizing traditional KISS convention and live event. This time the Kiss and Hard Rock Convention II takes place in On The Rocks, located in the heart of Helsinki.
What is this all about? KISS Army's president Marko Syrjälä explains that KISS Army has annual tradition on organizing events. "I remember that the first bigger event was organized in 1996, in a rock club Tavastia. At that time, Eric Singer, who then was the former drummer of KISS, was our special guest." At the Convention, there are various things available from the merchandise booths. There are a lot of vinyl, merchandise, and related collectibles available. The sellers come from Finland, Sweden, the Netherlands, and from the U.S.A. As a part of KISS Convention, there is a list of guest stars that have invited to take part in the event. "This time we decided to expand our guest list also a little bit further and invite artists that are not directly related to KISS. This is why we call the event by the name of KISS & Hard Rock Convention. It describes the event better this time."
All guest stars invited to this event are performing with the local musicians, they are meeting fans and answering the tough questions in live interviews. "We want to make sure that everyone can meet the artists personally, ask for photographs and autographs, etc. The artists have told us that they have lots of products to sell in the convention."
Information of the artists that are coming to the convention:
RON KEEL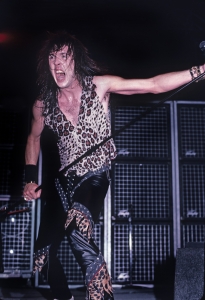 2018 marked Ron Keel's 35' Th anniversary as a major recording artist. From that first Steeler album to the brand-new Ron Keel Band release by the EMP Label Group, his career in entertainment has taken him from the concrete jungles of arena rock to the dirt roads of country music. Along the way, he has sold millions of albums and toured the world as both a heavy metal screamer (KEEL, Steeler, and a brief encounter with Black Sabbath) and a southern rock/outlaw country artist (with dozens of songs in major films and TV shows). Ron's solo album METAL COWBOY combined both genres, establishing a style and a persona which captures the heart and personality of this self-proclaimed rock n' roll outlaw.
Keel's legendary major label debut album THE RIGHT TO ROCK was produced by KISS' Gene Simmons – they went on to notch three albums on Billboard's Hot 100 as well as MTV and radio hits "The Right to Rock," "Because the Night," "Tears of Fire," "Somebody's Waiting," and "Rock N Roll Outlaw." Opening shows for Bon Jovi, Van Halen, Aerosmith, Motley Crue, Dio and many more established a hard work ethic that remains strong today; in recent years Keel has become a staple on the Monsters of Rock Cruise events, played the M3 Festival twice. 2018 performances and events included the Monsters of Rock Cruise, the Atlanta KISS Expo, arenas, festivals such as the '80s In the Park" (Tampa), "PorkPalooza" (Sioux Falls) and "Headbanger's Con" (Portland) plus major bike events like Hot Harley Nights. As a songwriter, Ron has dozens of TV and film credits – major movies like "Men In Black II,"– and his songs have been featured in hit TV shows like "X-Files" and "The Simpsons." Ron Keel has worked hard to remain ahead of the curve, constantly re-inventing himself and evolving with the changes in the entertainment industry. The last time Ron Keel was in Finland was in 33 years ago when he was warming up for Dio with his band in "Helsingin Jäähalli."
DAVID REECE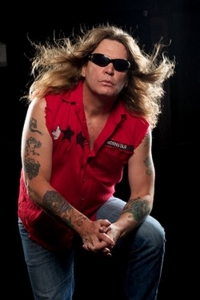 David Reece is an American vocalist who has been active in the heavy metal rock scene professionally since the late 1980s, recording with several bands in diverse genres including Bonfire, Bangalore Choir, and Sircle of Silence. He is best known for his time with the band Accept, appearing on their 1989 album "Eat the Heat". Currently, David is fronting his own band Reece and working on several projects.
JEAN BEAUVOIR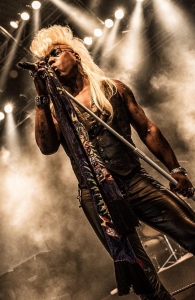 Originally from the legendary Plasmatics, Jean is a well-known KISS
collaborator. He co-wrote the KISS singles "Who Wants To Be Lonely,"
"Thrills In The Night" and "Uh! All Night" with Paul Stanley. Jean and
Paul also wrote several songs for his bands Crown Of Thorns and
Voodoo X (plus other songs) and Jean played bass on the KISS
"Animalize" and "Asylum" albums.
Jean is a Multi-Platinum Solo artist who wrote and performed the hit
song "Feel The Heat," the lead song for Sylvester Stallone's COBRA film. He has also produced and co-wrote numerous hit songs/albums for The RAMONES as well as worked with Debbie Harry, John Waite, Glenn Hughes, Lionel Richie, N'SYNC, Cameo, Doro and many others.
MARC RUSSELL
Marc Russell is a professional musician, songwriter, and producer, best known of his work with the former Twisted Sister frontman Dee Snider's bands Desperado and Widowmaker in the '90s. Later on, he recorded and did songwriting with such well-known artists as Anastacia, Marc Almond, Yanni and Kelly Osbourne(!). Marc currently resides in Finland and is happy to meet his old fans and fellow musicians at the Convention.
DOUGLAS "DOUG" BLAIR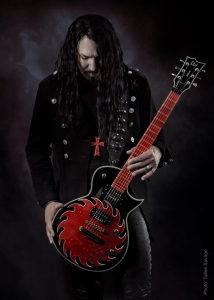 Longtime W.A.S.P. lead guitarist Douglas Blair moved to Finland from Boston in 2014 to become involved in band 'coaching' — working within a nationwide social organization called Rock Academy Finland. He is also active in guitar building in collaboration with the Ikata School of Guitar Building, and with live sound mixing with his own upstart firm signal2noise FOH Audio. Blair also collaborates with Chris Laney(Pretty Maids) and Bruce Kulick(KISS/Grand Funk Railroad) on the exciting "Dreams In The Witch House" US/SE rock opera project based on the 1933 HP Lovecraft short horror story of the same name.
Appearing on W.A.S.P.'s last 4 studio releases(and a few live ones), Douglas originally auditioned for the group's 1992 US/EU tour in support of the iconic Capitol Records "Crimson Idol" release, learning Bob Kulick's challenging and now-legendary leads. Performing them live through the '92 run, and ever since rejoining in 2006, he and the group have presented both a 15-year anniversary tour in 2008 and a 25th-anniversary tour in 2017. In both well-received runs, the record was performed in its entirety — with Blair employing his self-designed and constructed "Blair Mutant Twin" acoustic/electric double neck guitars to cover the wide dynamics required in the instrumentation.
In 2017, Douglas also painstakingly re-recorded all of Mr. Kulick's leads for the highly-anticipated Napalm Records 25th-anniversary release "Re-Idolized". For the first time ever, he will finally meet the man whose lead work has helped define his professional career at the Helsinki "Larger Than Life" Convention II.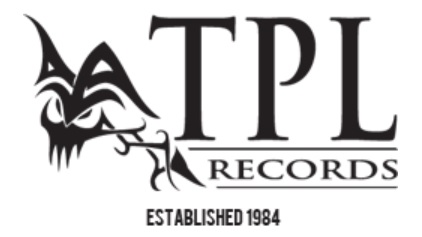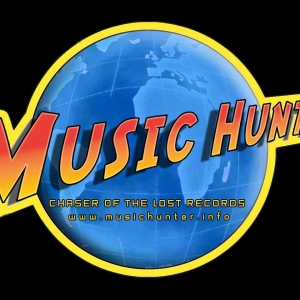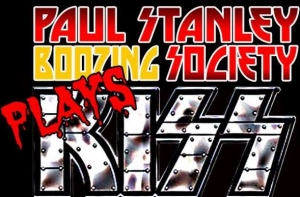 TLP RECORDS WEBPAGEMUSIC HUNTER WEBPAGE PSBS FACEBOOK PAGE
MORE QUEST AND DEALERS WILL BE ANNOUNCED!

23.03.2019
On the Rocks, Mikonkatu 3 00100 Helsinki
www.rocks.fi
Tickets: 26/27 €
www.tiketti.fi
OTR- or KISS-membership: 24/25 €

Day ticket to Expo (13:00-17:00) 16,50/17 €
Day event (Q&A, sales, etc.): 13:00-17:00
Evening event (music): 18:30-24:00
Questions and interview requests: press@kissarmyfinland.com
Hotel Carlton offers a discount during the Convention!
Need a place to sleep? Partner of KISS Army Finland and On The Rocks, Hotel Carlton Helsinki offers 15 % discount, through their website www.carlton.fi. Use promo code "KISS", when you're finalizing the reservation, and you will receive the discounted price. The discount is calculated from the present list prices. Hotel nights include breakfast and wifi.
The Hotel is situated at the center of Helsinki, right next to On The Rocks. The address is Kaisaniemenkatu 3, and it's very near to the Central Railway Station, Helsinki University metro station and all the most essential bus- and tram lines. Most of the principal tourist attractions are within just a few minutes walk from the hotel. If you're arriving from the airport, we recommend taking either the P- or I-train to Helsinki Central Railway St. or the bus 615 or 620.Hotel Carlton