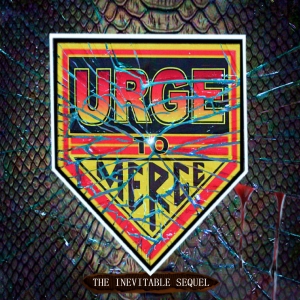 URGE TO MERGE –niminen poppoo otti KAFiin yhteyttä ja kertoivat työstäneensä ilmaisen KISS -tribuuttilevyn, joka kantaa nimeä The Inevitable Sequel.
Levyn biisejä voi kuunnella suoraan vaikka tämän uutisen alla olevasta sovelluksella tai sitten ladata sen täältä. Buy now -nappia painamalla tulee esiin hintapyyntö, mutta rahan antaminen on vapaaehtoista. Ilmaiseksi levyn saa ladattua kun laittaa yksinkertaisesti summan 0,00.
Tässä vielä terveiset bändiltä,
"We are reaching out to KISS fans everywhere to let you know that there is a
FREE KISS Tribute album on Bandcamp.com
Made by fans, for the fans to enjoy! Totally FREE! Stream it right on
that site, or download it by entering $0.00 in the "buy" box.
Here is a link to our version of Charisma where we asked, "What if Charisma
was off of Revenge instead of Dynasty?"
https://urgetomerge.bandcamp.com/track/charisma
Hope you like it, feel free to share the link to other KISS fans!
Thank you for checking us out!
Sincerely, Jim Dufour of Urge To Merge"
Biisilista:
1. Larger Than Life 04:09
2. Take Me 02:56
3. Goin' Blind 03:32
4. Room Service 03:01
5. Wouldn't You Like To Know Me 03:33
6. Tears Are Falling 04:24
7. Thrills In The Night 04:45
8. Got To Choose 03:45
9. Ladies Room 02:51
10. Charisma 04:06
11. Save Your Love 04:41
12. Say Yeah 04:37
13. Parasite 03:19